The right partner is critical to the success of your project.
As a full-service partner, we can offer you all the services you need to make your website a real success. Whether it's website creation & web development, hosting & server management or website support - with us you get exactly what you really need - and without excessive billing.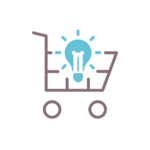 Online stores
No matter what you want to sell - without an online store nothing works today. But building a good and functioning store can be quite complicated. There is really a lot to consider:
Different tax rates for domestic and foreign, OSS - One-Stop-Shop, packaging register, LUCID, DSGVO, PII, PCI, (customer) data security, connection to shipping service providers, cookies, stock and product management, automatic invoicing, payment processing & refunds, search engine visibility, download provisioning, connection to your accounting or tax advisor, use as or integration with CRM, and much more. ...

We can support you in all necessary steps. No matter if from scratch or as a fresh re-paint or re-build of your existing system. We put ourselves into your business, advise you on the necessary processes and give you exactly the help you need.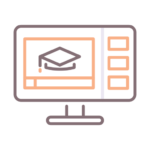 Online courses
Whether yoga, coaching, nutrition, academies. Whether live, individually or in groups. Free of charge or with costs. - Or all together. Currently, there is a special need for online platforms through which courses and knowledge are imparted.

But a platform for online courses has very special requirements in terms of configurations and server resources compared to, for example, a blog. Otherwise, your participants will get disappointed very quickly and turn their backs on you sooner or later. This is something we've seen many times and why many customers contact us. It's important to know and understand what to look for in special projects.

Passion doesn't pay the bills, customer do.

No matter if 10 or 10.000 participants. We offer you the right set-up and support you in setting up and operating your own platform.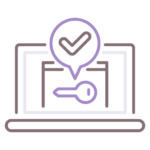 Member areas
You already have super great content or great ideas that you want to share with a wide audience? But you don't want it to be a "simple" blog, because you want to make some or all of this content only available to paying users or members? That sounds like a great idea!

We provide you with the necessary tools and the right set-up to make your content as granular as you want it to be to your community and members. You can decide how long a content should be accessible, how long a membership should run, if you want to have one-time payments from your members or if the fees should be charged automatically on a monthly basis.

We can help you monetize your existing site or content, or help you create a brand new site.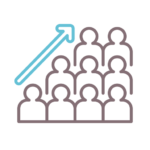 Online communities
Online communities are great! In any case, we already agree on that. The supreme discipline is to activate the community. There is a golden rule for this:

"People come for content, but stay for community".

You should take the above sentence to heart and heed it. This applies to all your channels. We help you keep your community happy and encourage more interaction. This can be e.g. via topic specific groups and forums, profiles, personal newsfeeds, gamification, and much more. We support you in building your own online community or in transferring your content to content that inspires!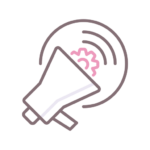 SOS Service
Jesus. Sometimes it just happens and you don't know what happened or what exactly you did. But the fact is, your site is no longer running as it should. ...but of course not at 11 o'clock in the morning, no, something like that happens at 2 o'clock in the morning on a Friday or sometime on a Sunday.

We know this and we also know, you can prepare yourself for everything and secure yourself in the best possible way, sometimes the technology plays a trick on you. But we want to take away all your worries as much as possible - and for us this also means that we are always available for you in an emergency. 24 hours a day. 7 days a week.

You can book SOS packages with us or use our on-call service. Whatever suits you best.

...and often we are even faster than you! We set up services that regularly and automatically check the availability of your site. If your site is not available anymore, we will inform you immediately. So you can always sleep peacefully and worry less about your business.
Website creation
You have an idea for a new project or your existing site just needs an upgrade? No problem, we support you.

And here we always start with you and your ideas. Because if we understand what is important to you and what you particularly value, we can advise you even better and implement your ideas. Because we think along with you, so that your project will always be successful.

It doesn't matter if you want to build a blog, a portfolio site, a site with information about your company, if you need an online store or a membership or community site. Whether you have several authors or want to take advantage of user-generated content (UGC). We will advise you in detail beforehand and show you what we have to pay attention to and what technical requirements your individual project has.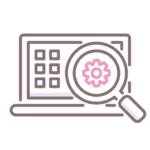 Website support
You have a site that runs, but are unsure about the right configuration, want to make sure that everything runs smoothly even after updates and that everything is always set up correctly? Maybe you want to make some visual changes to your site that are better achieved via manual code. All of this is part of our daily business and we are happy to take it off your hands. We think it's best for you if you can concentrate on your daily business and don't have to bother with too many administrative tasks.

If you can focus on what you enjoy and earn money with, we have done everything right.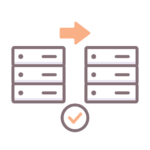 Page move
Your site is growing or you just need more computing power or storage space for your latest project? No problem. We advise you which configuration is best for you.

If you switch to us or are already a customer and your server needs an upgrade, the page move is always included for free. We take care that everything is moved safely. And best of all: We can offer this with absolutely zero downtime if you wish, i.e. your site will remain accessible during the entire move. Great, isn't it?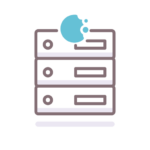 Hosting & Server Management
Everything always starts with hosting and the right server selection. Every site has different requirements, because it makes a big difference if you have a blog or a company site, for example, or if you want to offer an e-commerce system or online courses. We will be happy to advise you here and choose the best package together.

We work exclusively with cloud based servers or root servers, which combine the advantages of virtual and dedicated servers. Your server will always be set up by us in the same way as large companies do. Our focus is on super-fast performance and ultra-secure sites - but without the high-end price tag.

Depending on your needs, we'll install applications that you'd have to pay dearly for elsewhere or that aren't even offered to you: from server-side object caching and firewalls to malware and virus scanning.
And because we know how important your data is, we always make hourly local backups at your request - free of charge.

Managed hosting with the absolute best price/performance ratio and a satisfaction guarantee.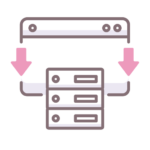 Web development
Hurray! If you've landed here, you're probably already seriously thinking about more complex sites or custom applications. We think that's just as great as you do, and that's why we'd love to help you out.

Just let us know what's on your mind and we'll provide you with the right suggestions on how we can quickly and successfully implement your ideas.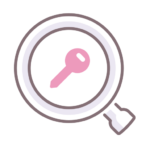 Website and server security
As your dependence on digital systems continues to grow, so does the threat to your web projects from attackers. Whether you know it or not, your site is always exposed to attacks. Properly configured and with the latest updates, it usually provides you with a healthy base against the most common attacks, even without additional security layers.

Unfortunately, this is no longer sufficient. Especially if you have a site with sensitive information (e.g. customer or user data) or depend on the content reliably and at any time, you have to take care of additional security.

We have the ambition to make the servers purchased through us your personal Fort Knox. This includes multiple WAFS (Web Application Firewall), Fail2Ban integration, Maldet + ClamAV malware scans and multiple Nginx site hardenings, security headers, rate limiting and server hardening.

Hourly local backups and additional remote backups and snapshots give us the ability to get your site back online within hours in the worst case. But we'll let you in on a secret: we haven't had to do it yet due to hackers.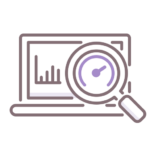 Website optimization
A page can be optimized in many different ways and in many areas. Is it that your page is not loading fast enough or the overall performance is not that good? Do you want better search engine rankings or a better user experience? Are you more of someone who is plugin heavy or has a lot of external connections?

No matter what it is, we look together with you at the status quo and show possible solutions for a quick improvement. ...and also here applies, as with all our services: We think ourselves into you and your project. So we can often give you recommendations that will improve your processes and workflows overall and permanently.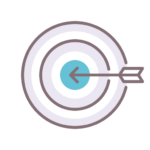 Search Engine Optimization (SEO)
Few things are as important for your visibility as a good ranking of your content in the popular search engines. This way you can quickly get more traffic to your site and collect additional leads.

Here it is important that on the one hand the configuration and setup of the tools are done correctly and on the other hand that you pay attention to the most important points when creating your content. We are happy to help you with the setup and also provide you with a guide that shows you what you need to pay special attention to. If necessary, you will always get a live training.

If you are a customer with us, you get professional premium SEO tools for free. We also automatically create regular reports that conveniently land in your inbox. So you don't have to spend time in your backend all the time.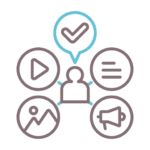 CRM Integration
Your users can consume your content through many different channels or perform actions on different of your pages.
Maybe you already mainly operate and manage one or more email lists.

We help and support you to collect all the information you get from the interactions with your users in one place and integrate it into your CRM. This way you can be even more targeted in sending out the right emails at the right time and see who is doing what, when and where on your site. See which users are consuming your free content but not buying from you. Finding out how many "bodies" you have in your list and how to get rid of them so you don't pay unnecessary money. Learn how to activate your customers.

Of course, the best way to do all this is fully automated. Once set up, the system does the rest and you only have to worry about it when you have a new idea or want to change something. Sounds too good to be true? Almost. But we can do it with you - and the best thing is, with us on your side, it's not as bad and complicated as it sounds.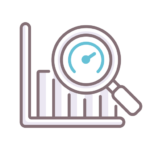 Performance optimization
To make the user experience as good as it can be, it is important that your site runs performantly and the waiting times are not too long.

Performance problems can have many causes: From too many or poorly written plugins, other slow scripts to lack of resources in hosting.

What we often and repeatedly see is that customers store complex websites (i.e. not normal blogs or simple business sites) with very cheap hosters. Cheap hosting doesn't necessarily have to be bad, but if you offer an online course, for example, and your hosting costs you 5-10 EUR/month including 5-10 domains, this is often where you go wrong. Especially since you also don't have sufficient access to the server and server settings with the cheap hosting rates.
Just as often we see that customers have a server sufficient for the application purpose, but simply too many and unnecessary plugins are installed. This can also cause the problems.

We'll be happy to take a look at what's wrong with you or how we can overcome your challenges. Not only here we could make every customer happy so far. ...and believe it or not, often we can save money for our customers and still improve the performance.